A Northumberland sawmill and timber products supplier is preparing to generate sustainable power for its site to equal the sustainable nature of its timber products.
A&J Scott Ltd, based at Wooperton in Northumberland, is installing a new solar array on land adjacent to its main sawmills and production facilities, which will generate sufficient energy to power its main dayshift production, with plans to create future battery storage to power its nightshift working.
The array will cover approximately 5 acres of land, with additional power provided by roof-mounted panels on the site's sawmill buildings. The initial solar panel installation, representing an investment of over £2.5m, will generate 3.5MW of electricity and save almost 1500 tonnes per year of carbon.
The solar array marks the latest in a series of investments as the family owned business plans for future growth. Also nearing completion at the moment, the company is extending its main sawmill building, to integrate a newly constructed sorting line for sawn boards.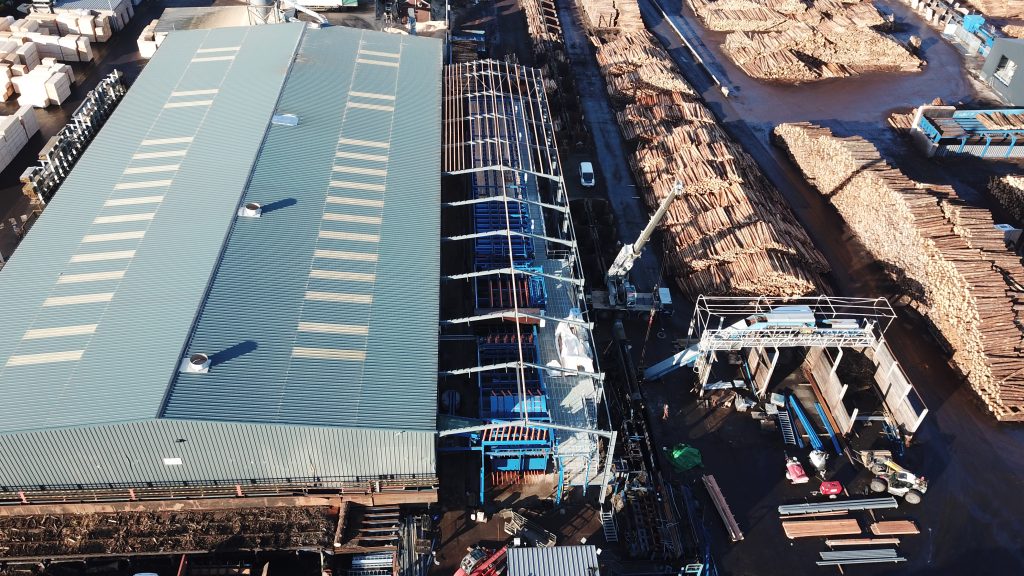 Having completed the purchase of a 20-acre site adjoining its main sawmill site 2 years ago, the company has now installed a new high speed log grading line along with the solar array. This follows a decade in which the business has invested over £25 million in new capital equipment, including a major upgrade to the main sawmill, construction of a new fully automated bandmill, installation of a new state of the art processing and handling line for re-saw operations at the site and also the purchase in 2019 of the Chirnside Sawmill near Duns in the Scottish borders.
The company is now well positioned for sustained growth in its main markets for fencing products, railway sleepers, garden product components and other outdoor timbers in the years ahead, building on its record of delivering quality sawn timber products and high standards of customer service to its loyal base of customers across the UK. The company has also extended its product range, adding NHSS4 highways standard fencing to its existing fencing ranges.
Managing Director, Robert Scott, said, "Our excellent relationships with our customers give us the confidence to plan and invest for the future. Our main timber products are in their very nature one of the most sustainable products around, and it is exciting to match that sustainability in the energy generation for our site. We are laying the foundations to continue the company's success well into the future."