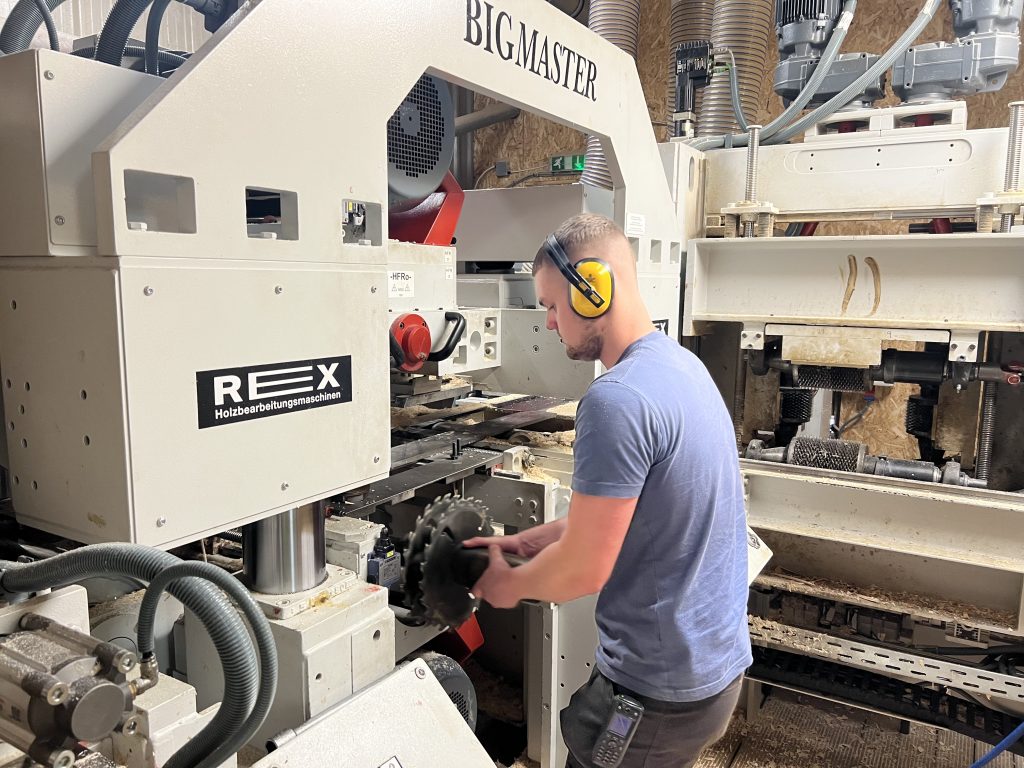 When did you join AJS? In Oct 2020, at the age of 18. It looked like an interesting job so I applied.
Original role with the company: I was a Labourer on day shift for a while, then I moved to cover someone on nightshift. During that time I learned to operate machines so was able to progress to machine operator. My manager recognised how quickly I picked things up and we agreed I would work towards a team leadership role, so I accepted the challenge and that's where I am now.
Things you enjoy in your role: I love working in Mill 8, it's a new mill and can be quite technical so there is always something new to learn – every day is a school day, which I really like.
Things you like about the company: You can learn so many new skills here, it's great. The company has an employee forum, which I am a rep in, it's really good as people's ideas are listened to and we can have an input into things going forward.
Highlights of your career: for me it has to be my manager's support in recognising my efforts and making me believe I was capable to be a team leader… it has given me so much confidence and made me believe in myself.
Why you would recommend someone would work here: I would say that people should work here because it's a good place to work. You can learn new skills, earn good wages, do overtime and progress if you want to. Yes I would definitely recommend.