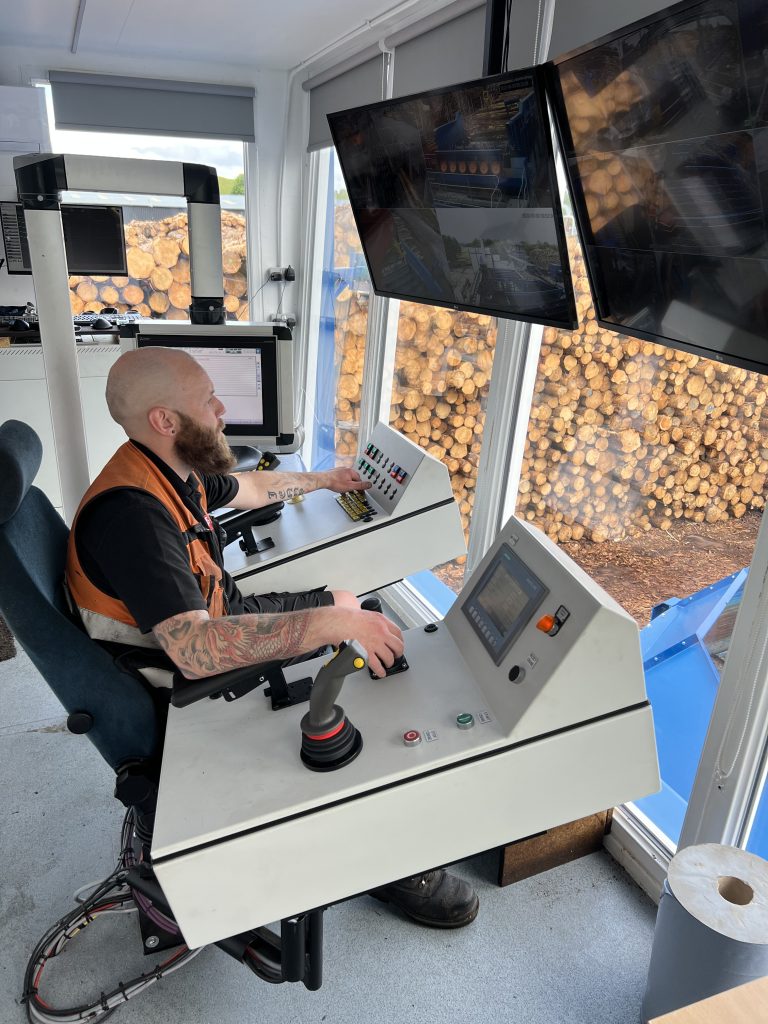 When did you start with AJS? 1999. I was 19 at the time!
Original role with the company: Started as a Labourer, then after a couple of years progressed to main pallet operator. After that I was made up to machine operator. When Mill 7 was built I became main operator in there and then supervisor, before being promoted to Section 1 Manager. Now I am supporting the Section 1 Operations Manager, managing the daily running of 3 areas (mill 7, grading and treatment). It's a really good job.
Things you enjoy in your role: It's fast paced, every day offers new challenges or demands. It's also people facing, working with great teams.
Things you like about the company: It's a family-owned business, and the owners are approachable, and hands-on. I can also see they invest heavily in the business, new equipment and technology strengthen us for the future.
Highlights of your career: The progression and development has been amazing, I started as a boy with my mates, and with hard work and graft I have gone so far and can still see further progression ahead. It is great
Why you would recommend someone would work here: Everyone has the opportunity to do well in the company. The company itself is strong and growing, and offers full time regular hours, good teams to work in and a good place to work in local area.